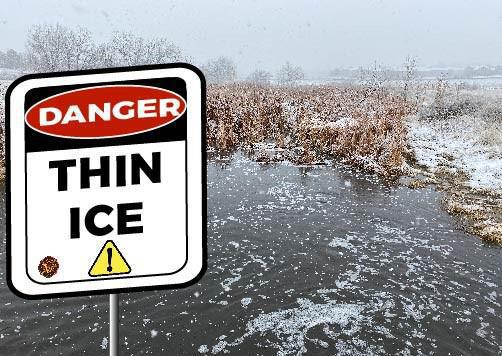 We have recently seen many headlines regarding ice rescues and wanted to provide some safety information that could help to keep you, your family, and your pets safe.
- Remember you ALWAYS take a risk if you go out on the ice!
- Stay off lakes & ponds that have frozen over as the ice can be unstable.
- Always keep your pet on a leash around the ice and NEVER attempt to rescue your pet if they fall in, call for help.
- NEVER go out on the ice alone, make sure you have someone there that can call for help if you fall through.
- Stay away from cracks, seams, pressure ridges, slushy areas and darker areas that signify thinner ice.