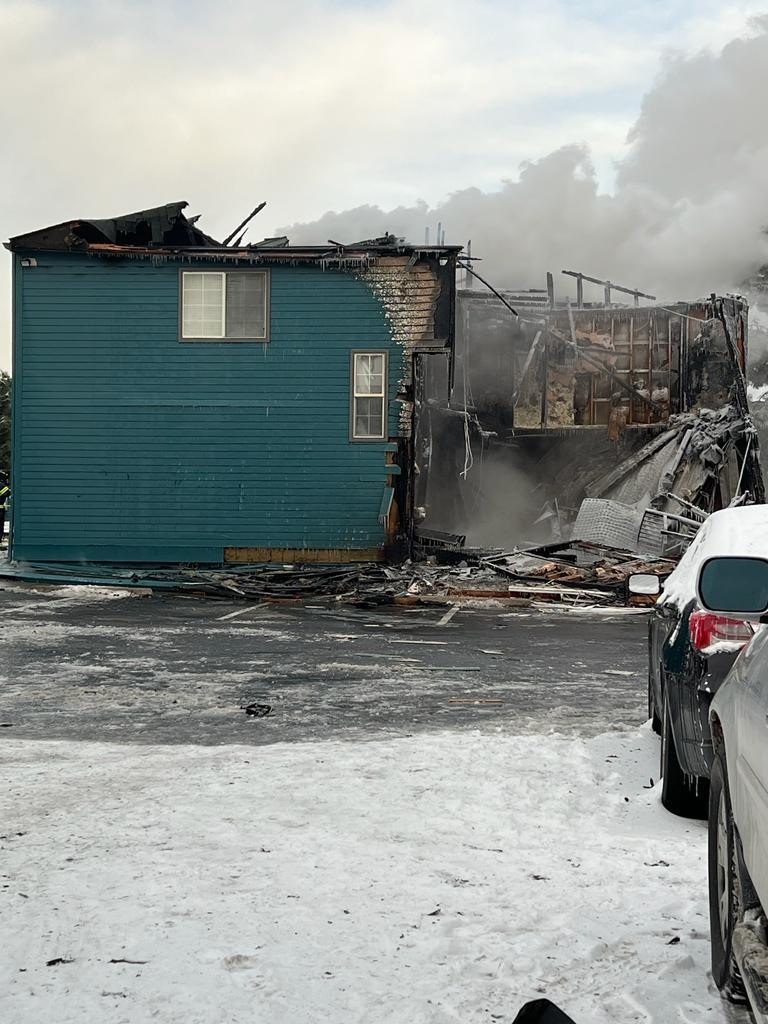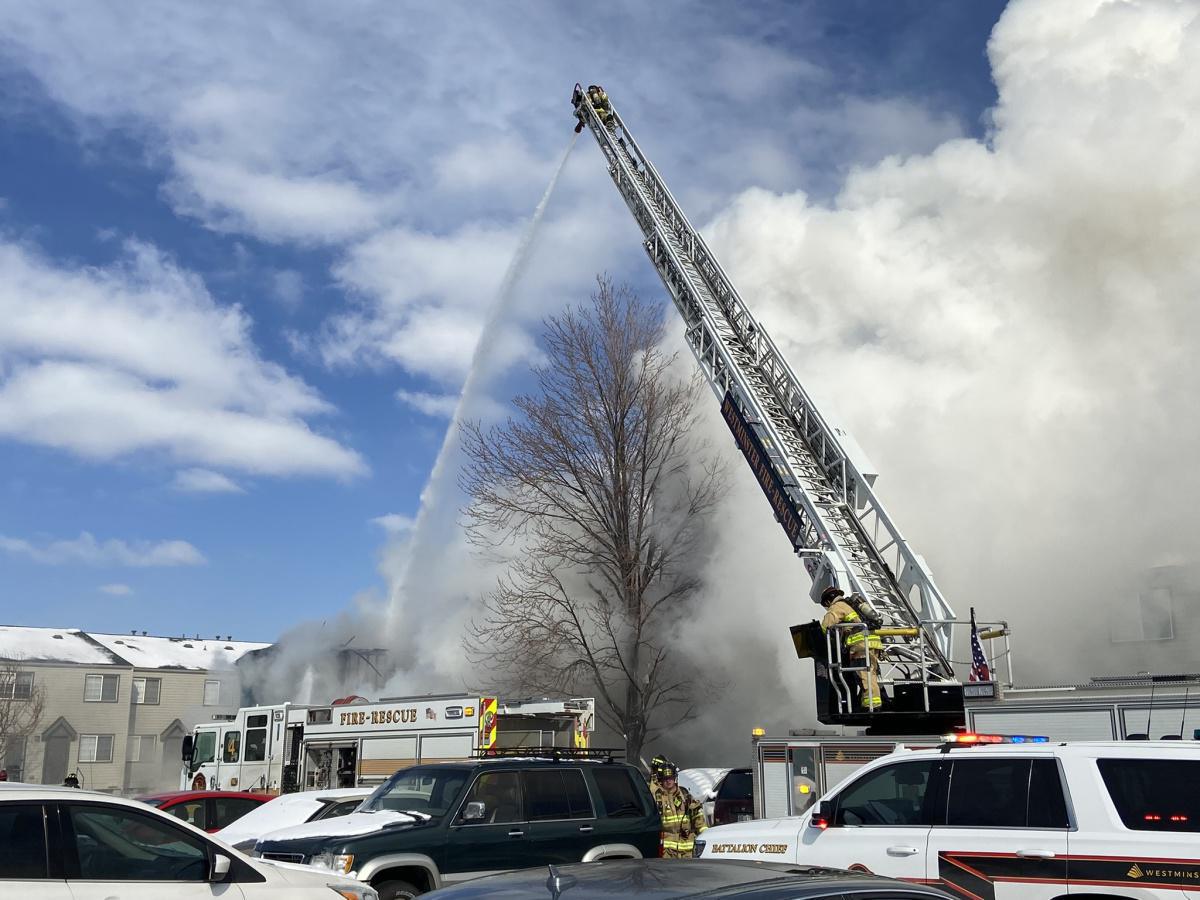 February 23, 2022 - Westminster, CO
Just before 1:30pm today Westminster Dispatch received reports of an explosion and fire at the Stratus Townhomes located at 8300 Sheridan Boulevard. Upon arrival, firefighters encountered an eight-unit building heavily involved with fire and called for a second alarm. The fire was reported to be under control around 2:20p.m. Because of the nature of the fire, several adjacent buildings were evacuated, in addition to the involved structure. Westminster Police worked quickly to account for everyone and we believe at this time everyone is accounted for. Red Cross is on scene and working to help those who were displaced by the fire.
Two residents received minor injuries and were treated on scene and released. One firefighter also sustained a minor injury and was evaluated at a local hospital.
Twelve Westminster Fire Department units responded, along with additional units from Arvada Fire, Adams County Fire, and Federal Heights Fire Department. Fire investigators are on-scene and have begun preliminary investigation. The investigation will likely take an extended period of time due to the size of the building. Investigators from the Bureau of Alcohol, Tobacco, and Firearms are assisting with the investigation. Our partners at ATF always provide the support of their Certified Fire Investigators to local fire investigations. Due to close relationships already established with local agencies we commonly work together on such scenes. ATF involvement should not immediately cause belief there is a federal investigation underway, rather, most often it's the result of strong partnerships.
There were contractors working at the complex at the time of the fire, so out of an abundance of caution, Xcel Energy is inspecting other buildings in the complex. This may result in temporary utility shut-offs for residents of the Stratus Townhomes.
The fire today at Stratus Townhomes is not believed to be related in any way to the fire yesterday on Knox Court. Many residents have expressed concerns and have indicated that they are shutting off the utilities at their homes. This practice is highly discouraged, especially considering the very low temperatures we are experiencing. If you have reason to believe that you are experiencing some sort of malfunction in your home, please call a licensed contractor or Xcel Energy.
###