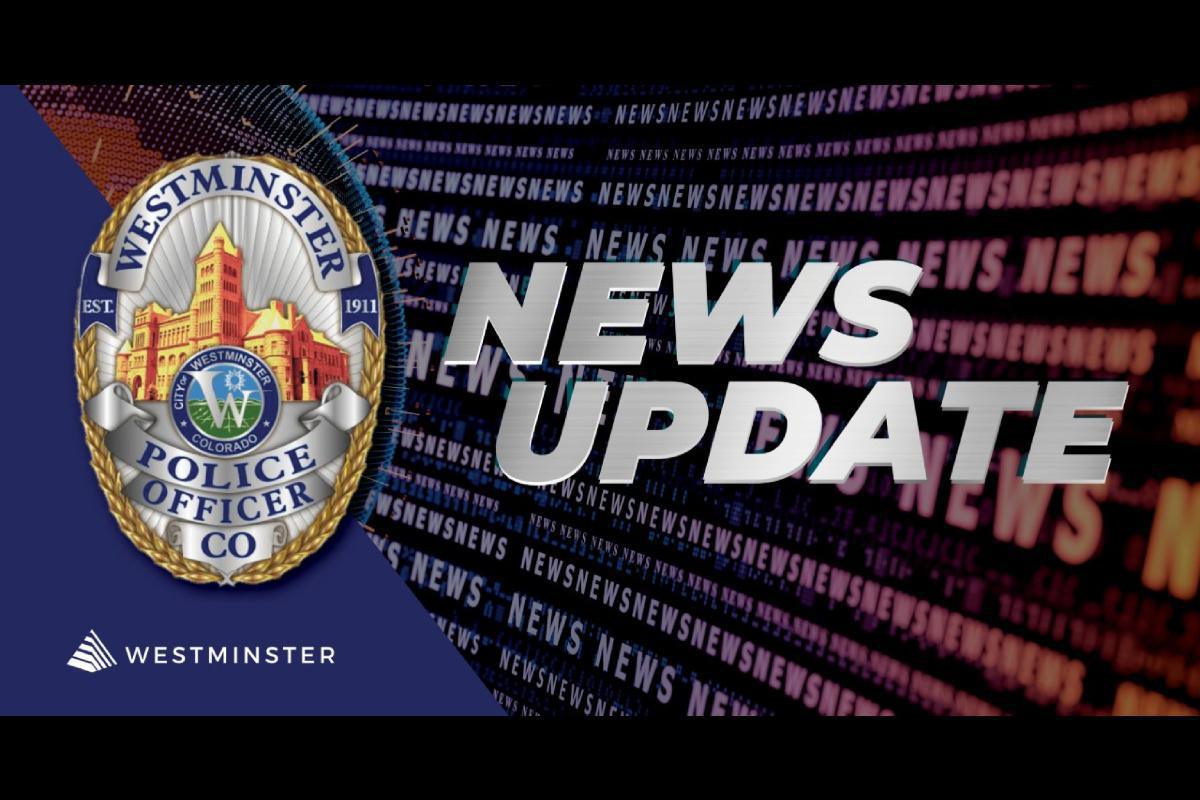 February 25, 2022 - Westminster, CO
This media release serves to collectively provide updates on two explosion/fire incidents that occurred in Westminster earlier this week, as well as information regarding a third incident that occurred today.
February 22, 2022: Explosion in the 7700 block of Knox Court
Just before 2:40a.m. on February 22, 2022, Westminster Dispatch received reports of an explosion in the 7700 block of Knox Court. Westminster Fire Department crews responded and the first units arrived at 2:46a.m. Firefighters found a single-family dwelling that had been completely destroyed by the blast. Multiple nearby homes and vehicles were damaged by the blast, however there was no associated fire following the explosion. Remains of an adult male were later located in the debris by a cadaver dog; no other injuries were reported.
The investigation of this incident is on-going. There was a previous fire at this same location in April of 2021, after which the structure was boarded up and all incoming natural gas and electricity were shut off by Xcel Energy. City of Westminster also shut off the water to the home later in the year. Since the explosion on Tuesday, many neighbors have come forward, indicating that there may have been individuals occupying the home despite it not having utilities. Investigators are looking into alternative heating devices being used inside the home as a possible cause of the explosion, however this has not been specifically determined as the cause. Investigators are still looking at all involved details and other potential causes of the blast. Because of the size of the property and hazardous nature of the debris, investigation will likely continue for several days.
February 23, 2022: 2-alarm Explosion and Fire at Stratus Townhomes, 8300 Sheridan Boulevard
Just before 1:30p.m. on February 23, 2022 Westminster Dispatch received reports of an explosion and fire at the Stratus Townhomes at 8300 Sheridan Boulevard. Upon arrival, firefighters encountered an eight-unit townhome building heavily involved with fire. Westminster Fire Department was assisted by multiple surrounding agencies and brought the fire under control around 2:20p.m. There were two residents and one firefighter who sustained minor injuries. All occupants living in the building involved were displaced as a result of the damage cause by the explosion and fire.
Since Wednesday, Westminster Fire has responded back to this structure a number of times for reports of smoke and smoldering debris, all of which have been managed without issue. It has been confirmed that third-party contractors, hired by property management, were working in the involved structure at the time of the initial explosion. Investigation of this incident is on-going and the explicit cause and origin has not been determined at this time. Since the fire, Stratus Townhomes property management has hired a different third-party contractor to perform inspections of all buildings in the complex to ensure the safety of residents. Because of the large-size of the associated building, investigation is anticipated to take several weeks.
February 25, 2022: Single unit Fire at Stratus Townhomes, 8300 Sheridan Boulevard
Just after 12:50p.m. on February 25, 2022, Westminster Dispatch received reports of smoke coming from a single townhome unit in a building separate from one involved in the explosion and fire on February 23. Firefighters arrived four minutes later and found a smoldering fire, isolated to the single unit. The fire was quickly extinguished and reported out at 1:12p.m. Materials burned were on the interior of the townhome and it was the only unit that sustained damage. There were no occupants in the home at the time of the fire and no injuries were reported. Investigators are currently on-scene of this incident looking into the cause. There is no evidence at this time that this fire was caused by mechanical equipment. Investigation into this incident is also on-going.
***It is imperative to note that although investigations of all three of these incidents are in progress and no official cause has been identified for any of them, there is no preliminary evidence linking these fires in any way. Investigators want to reinforce that there is no reason to believe there is any unusual risk to the community. Because all three of these investigations are on-going, Westminster Fire Department officials will not be granting any interview requests from the media regarding any of them. Any new information or updates will be shared when available.***